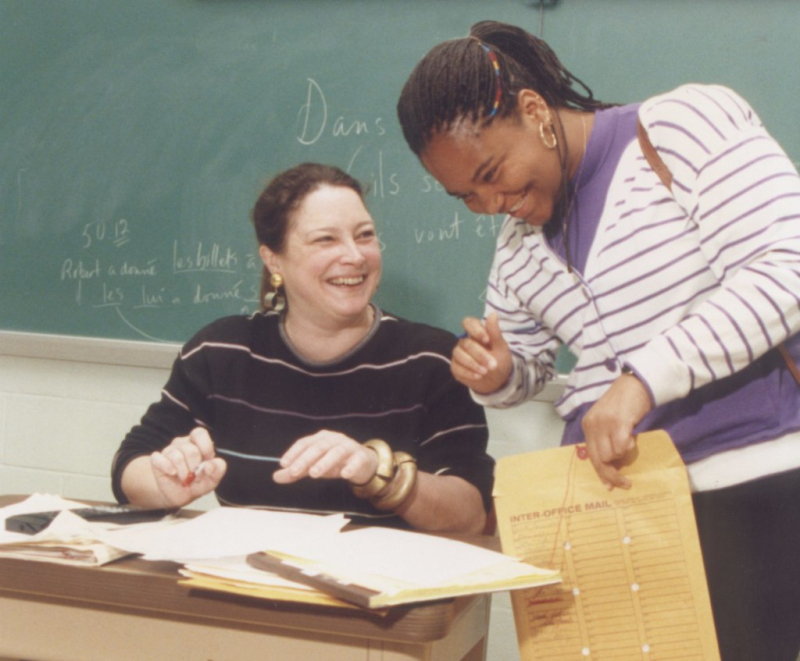 with Cynthia Lucero
Next session: March 18th to May 10th, 2024
EDU225C -March 18 - May 10, 2024; ONLINE Class; 3 credits
As a pathway to Paraeducator certification, paraeducators may complete a portfolio demonstrating the knowledge and skills competencies in the areas of math, reading, and writing, and the ability to assist in math, reading, and writing instruction. This course guides students in the preparation and completion of the required portfolio evidence through participation in a series of seminars and completing evidence to be presented in a final portfolio.
About the instructor:
Cynthia has been in education since 1998. She has taught in educator preparation at the University of New Hampshire and Saint Anselm College before coming to NHTI. Cynthia is the coordinator of clinical practice for the Education Department at NHTI and Professor of Education. In the past, Cynthia was an elementary and middle school teacher and an assistant middle school principal. She loves all aspects of education, but areas of professional interest include mentoring new teachers, supporting students with disabilities, student assessment, and special education. Cynthia earned her B.S and M.Ed from Notre Dame College and is completing her doctoral dissertation through Northeastern University.