Excellent opportunities in Science, Technology, Engineering and Math
"Almost all of our students find jobs as soon as they graduate, and sometimes even before graduation, with starting salaries approaching $50,000. So they pay maybe $15,000 for a two-year associate degree, and get a job that pays $50,000. If people understood how good a deal this is, they'd be beating down our door!"
Prof. Joe Cunningham, Dept. Chair, Industrial Design, Manufacturing, Mechanical, Robotics and Automation Engineering Technologies
Get your start here, in fields that drive our nation's innovation and competitiveness—and can put you on a professionally exciting and financially rewarding career path! NHTI offers a wide selection of programs in the STEM fields (Science, Technology, Engineering and Mathematics) that can put you on the road to higher-than-average earnings with a strong outlook for future employment.
In 2016, there were 9 million STEM workers in the United States. Employment in STEM occupations is anticipated to grow much faster than employment in non-STEM occupations from 2016-2026: 10.8 percent versus 7.2 percent respectively. The median annual wage in STEM occupations in 2018 was $84,880.1
STEM careers in New Hampshire represented five percent of all the jobs in the State. STEM jobs in New Hampshire increased a total of 17 percent between 2008 and 2018, right along with the national average in that timeframe.2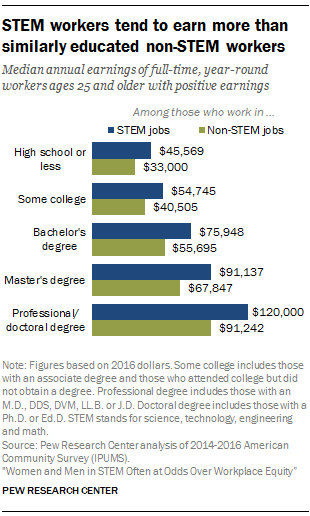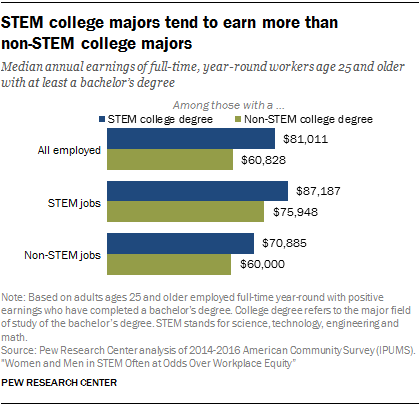 1United States Department of Labor Bureau of Labor Statistics, Employment Projections, https://www.bls.gov/emp/tables/stem-employment.htm, visited 06/06/19.
2Georgetown University Center on Education and the Workforce, STEM State-level Analysis, https://cew.georgetown.edu/wp-content/uploads/2014/11/stem-states-complete-update2.pdf, visited 06/06/19
Admissions
31 College Drive
Concord, NH 03301
(603) 230-4011
(800) 247-0179
Fax: (603) 230-9302
nhtiadm@ccsnh.edu